Releasing you and your creativity
Home
PHOTO EDITING Course
VIDEO EDITING Course
LIGHTROOM Course
InDesign Course
Examples
Book/Contact
What's covered on our step-by-step
Photoshop / Photoshop Elements Course?
About Photoshop editing software - options available
Explaining pixels & file formats
Photoshop screen Layout, opening and saving
Tools and their functions
Basic adjustments (navigation, rotate, cropping)
"Seeing" the Image - retrieving what you saw!
Exposure and the importance of the histogram
Brightness, contrast and colour
Removing or hiding unwanted objects, red-eye
Clone, Healing brush, Patching
Making your Selection
Lassoo Tools, Magic wand
Feathering to soften your selections
Layers explained the easy way
Layers in practice
Adjustment layers
Lots of examples
About Raw images, editing in Raw
To to produce great HDR Images
Tips on printing
Getting Creative
Punch black & white conversions, using filters,
creating montages and photo website creation
Tricks of the trade - saving you some time
...and more, course includes editing for HDR
A selection of photographs taken during our recent DSLR course in Sussex - All edited with course topics covered on this Photoshop/Photoshop Elements editing course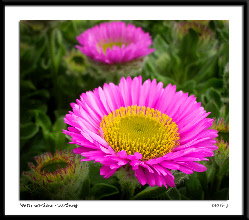 Steps: crop original, tone
selectively (2 methods), boost magenta, sharpen

Our Adobe Photoshop™/ Photoshop Elements Editing Course covers Adobe Photoshop all versions:cs3,cs4,cs5,cs6,cc,cc2014,cc2015,7 and Photoshop Elements 2, 3,4, 5, 6, 7, 8, 9, 10,11,12,13,14,15
Steps: merge 3 images for HDR result
THE PHOTO EDITING COURSE
How to edit your digital photographs step by step with the
Adobe Photoshop / Photoshop Elements Course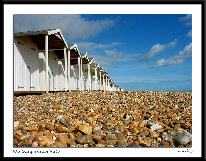 Steps: increase contrast, add sky gradient, tone selectively, sharpen selectively


"The Digital Photo Editing Course (Photoshop, Photoshop Elements Course) 1-Day" Location: Newbury, Berkshire. Price £149pp
Overview
The Digital Photo Editing Course....covers
Photoshop™, Photoshop Elements™
Location: Newbury, Berkshire.
Price £149pp Dates: see below
"Learn how to replace skies, blur backgrounds, add punch, remove objects, convert to b/w, fix brightness & colour problems, sharpen shots.... and more"
Photoshop and Photoshop Elements training courses and Premiere Elements training courses are held in Newbury, Berkshire, within travelling distance of London, M25, M4 corridor, home counties, Hampshire, Oxfordshire, Wiltshire, Surrey, Dorset, Middlesex, Hertfordshire, Bedfordshire, Buckinghamshire, Gloucestershire, South Wales, Bristol, Midlands, Dorset and beyond
One-to-One Tuition Options
For dates or courses tailored to you Reduced rates currently, please email
OUR OTHER VIDEO EDITING OURSES: Sony Vegas™ ,Corel Videostudio™, Magix Movie Edit Courses™, Avid Studio Courses™, Pinnacle Studio Courses™, Cyberlink Powerdirector Courses™ Please email for more details and dates
Optional-edit your wedding photos on our photoshop elements course.
Above book is also designed with photoshop elements. Click on any wedding photo to view larger. (Images are low resolution for website)
*requires flash player
Learn Photoshop and Photoshop Elements in Berkshire and surrounding areas
Learn Affinity Photo™ Editor - Courses & Training - group & 1 2 1 tuition Learn to use this impressive photo editing/raw software - email